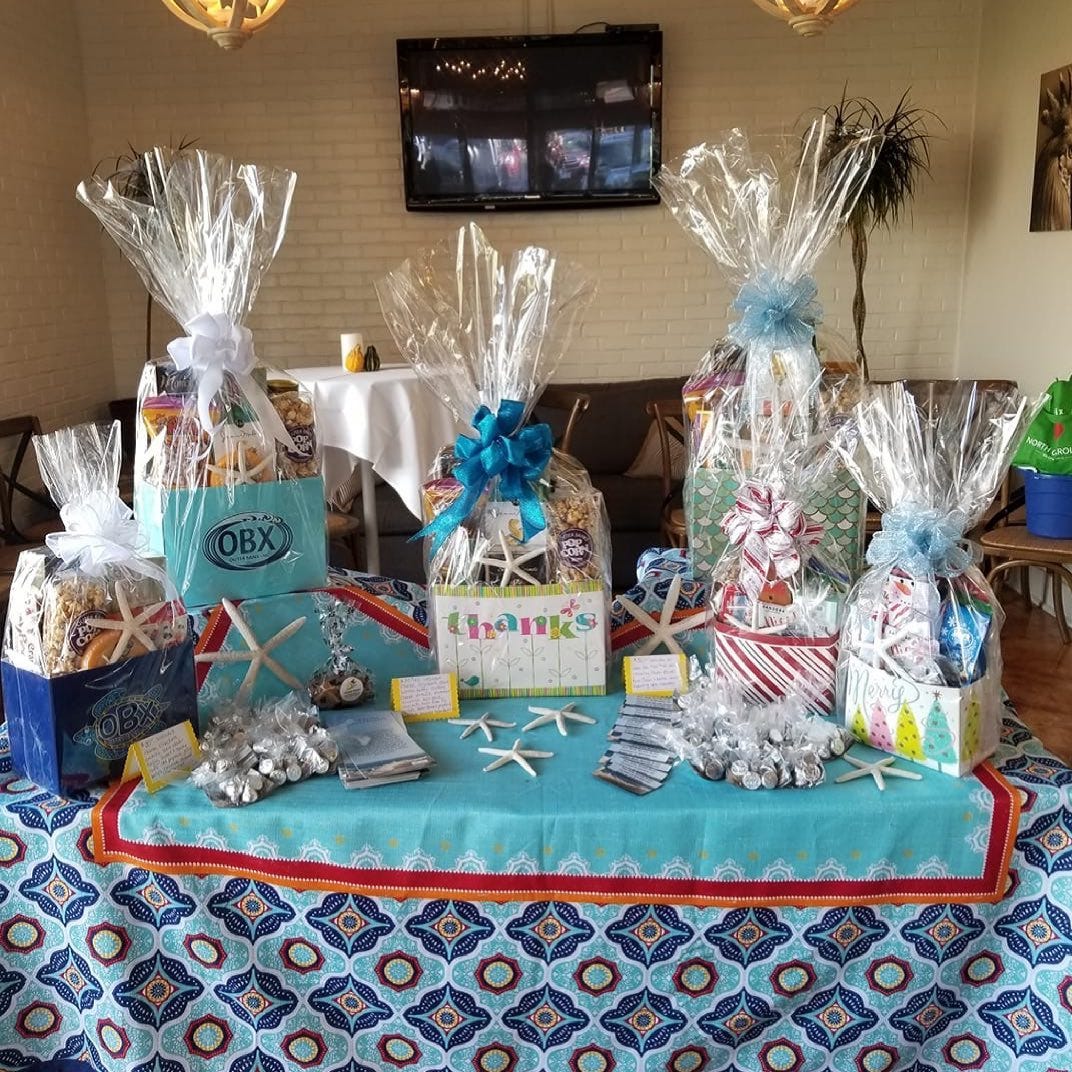 Outer Banks Specialty Baskets
Thank you so much for visiting our website! It's easy to do great work when you believe in what you do. That's why we're committed to helping more people like you. We have been providing personalized baskets for OBX locals and Outer Banks Homeowners' guests since 2001.
Under new ownership as of 9/25/22.

Call or text us at
252-449-4352
[email protected]
Shirley Duboff
I love my work! But for me, real job-satisfaction comes from helping my customers to achieve great results. In today's busy world, you don't always have the time to shop for the perfect gift, but you still want to express your feelings of love and appreciation. With Outer Banks Specialty Baskets, you will have the security of dealing with an established local business that will meet your expectations and price point. Unlike other basket businesses, we do not sell pre-made baskets. Every basket is unique and made to your specifications. We also hand deliver every basket from Manteo to Corolla as well as ship anywhere in the United States. Each basket has a personal hand written note for every recipient
Let's discover what I can do for you!

To place an order:
Tuesday through Sunday (Closed Mondays)
Call or text me at 252-449-4352
You can visit my Facebook or Instagram page to see just a small example of some of our offerings.
[email protected]

MasterCard and Visa accepted
As well as Venmo
My Story
Hi, I'm Shirley and I fell in love with Outer Banks Specialty Baskets as a customer and when it was time that Brenda decided to hang up her ribbons, I purchased the company. I am proud to represent the Outer Banks as a local business and strive to meet and exceed your expectations.
Our Customers
Because I'm experienced, reliable, and focused on results, I've had the privilege of working with a host of fantastic customers. Whether you are a homeowner looking to provide your weekly rental guests with an amazing gift or an incredibly caring and thoughtful person looking to send a basket for a special occasion- I can meet your needs, and hopefully, make a new friend in the process
Something for Everyone
We can incorporate personal items that you supply us with into your basket, and if the person we are making a basket for has a pet we can place a goodie for them too!
Because we're experienced, reliable, and focused on results, we've had the privilege of working with a host of fantastic clients.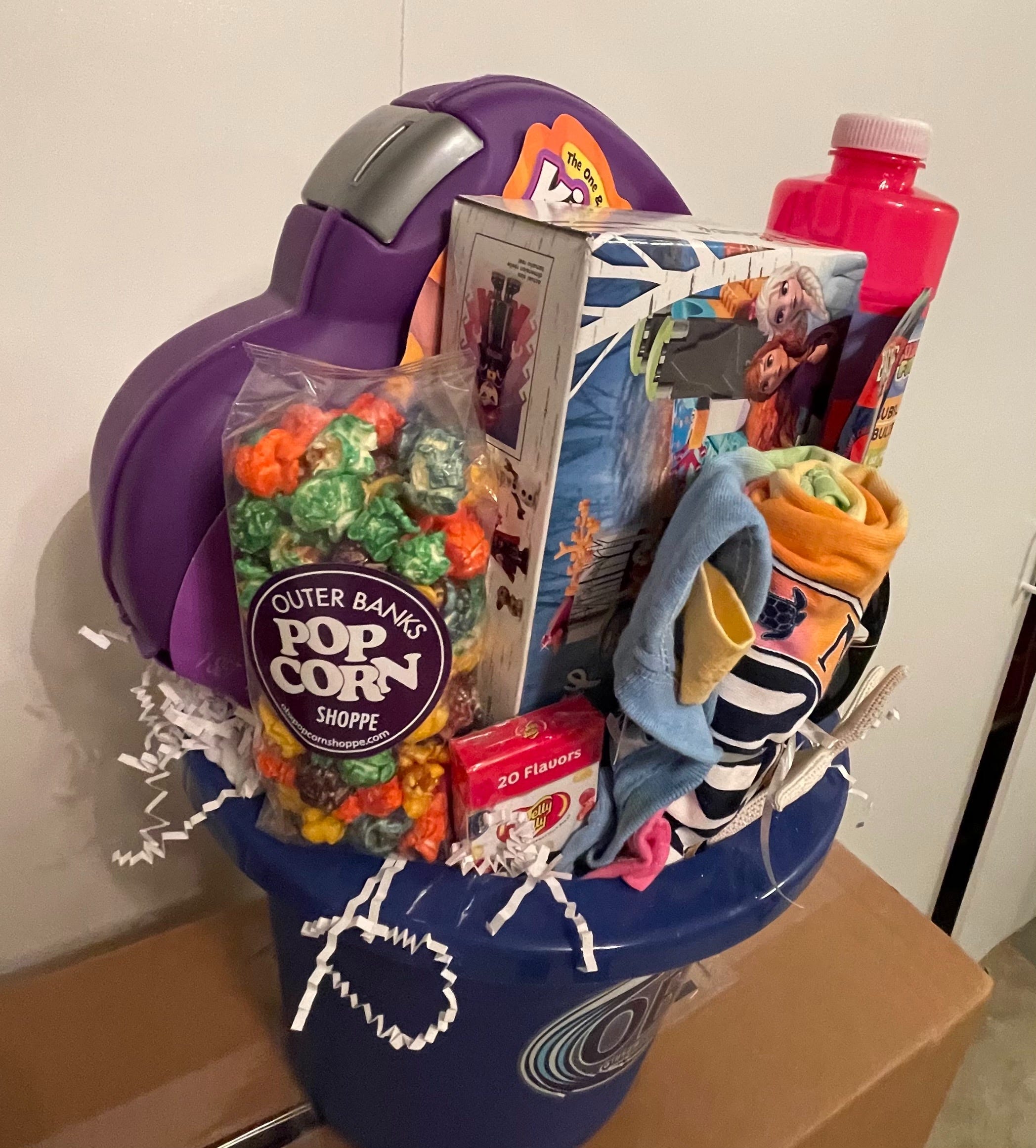 .
My goal is to give my customers more than what they expect.
"People will forget what you said. They will forget what you did. But they will never forget how you made them feel."
Maya Angelou